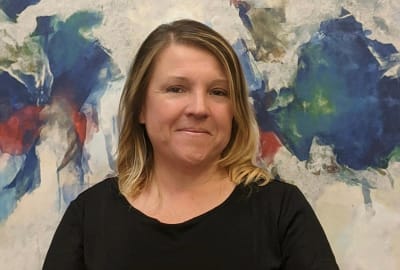 Area Manager
Casey joined HHHunt as a Community Manager in 2009 and in 2018 was promoted to an Area Manager role overseeing our Maryland communities. She has over 16 years of experience in the multi-family housing industry, holds certifications in tax credit housing, and is a certified occupancy specialist through the National Center for Housing Management. In 2016 she had the honor of being awarded HHHunt's Employee of the Year. Casey has a passion for helping others and living HHHunt's Brand Promises.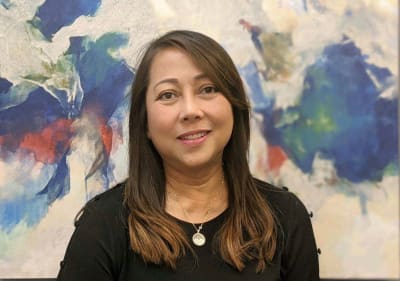 Associate Community Manager
Estela is a native of the Philippines and holds a Bachelor of Arts degree in Economics. Prior to starting her career in property management, she worked in Banking and Finance where she won numerous awards for her stellar accomplishments. Estela started her career in property management with AIMCO before joining HHHunt in 2011. In 2012, she was awarded Leasing Consultant of the Year. Estela has a strong sense of dedication to her craft and making a difference in people's lives by providing exceptional customer service.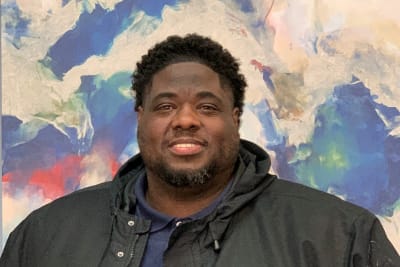 Service Manager
Nick was a Service Manager for more than 10 years before joining the Abberly Crest Team as a Service Technician in August 2018. He is a licensed electrical contractor and has experience in plumbing, HVAC and appliance repair. He was born in Washington D.C. but moved to Prince George County, Maryland when he was young. He played high school football, as well as some college and semi-pro football. He is a proud husband and father of three beautiful children. In his spare time, Nick enjoys making and playing music, which he has done for over 20 years. He also plays several different instruments!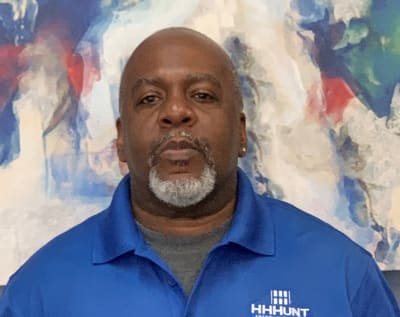 Assistant Service Manager
After several years in Hotel Management, Jason joined HHHunt in May 2012. He strives daily to assist his team in providing superior customer service and is known for going above and beyond the call of duty. Jason has his Universal CFC license and is Fair Housing Certified. He is a native of St. Mary's County, is the father to two daughters, and enjoys working on cars in his spare time.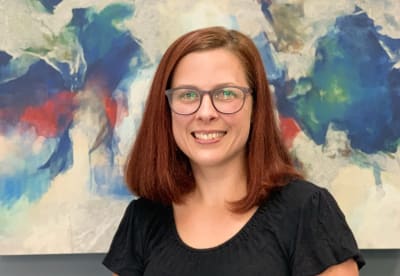 Accounts Administrator
Terri started her career with HHHunt in 2006 at Foxridge in Blacksburg, VA before transferring to Abberly Woods in Charlotte, NC in 2011. After taking several years off to spend time with her children, Terri rejoined the HHHunt family as a Leasing Consultant at Abberly Crest in July 2021. Originally from Lynchburg, VA, Terri moved to Southern Maryland in early 2020. In her spare time, Terri enjoys running, kayaking, and going to Disney World as often as possible.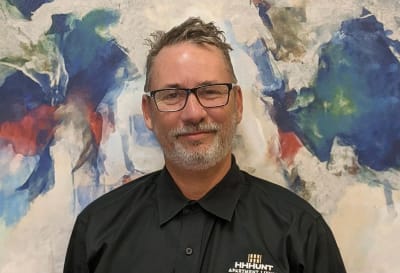 Leasing Consultant
Peter has been an HHHunt employee since 2011, where he started at our Richmond Community at Abberly Twin Hickory. In 2017 Peter became part of the Abberly Crest Service Team, taking a short break from HHHunt in March of 2019, Peter came back to Abberly Crest in May of 2019 as a Leasing Consultant. Peter enjoys meeting new people every day, and has always lived the HHHunt Brand Promises to be Customer Focused. Peter likes spending time with his pup Penny, visiting Historical Places, and listening to live music. Go CAPS!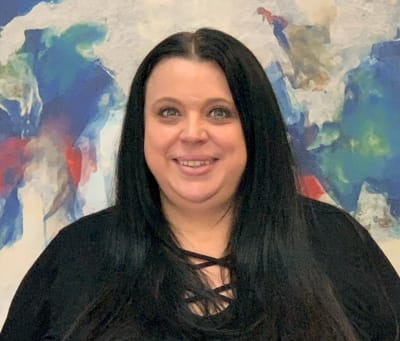 Leasing Consultant
Kay joined the Abberly Crest Team as a Leasing Consultant in September 2021. She has worked in customer service since 2000 and has been a resident of St. Mary's County since 2001. In her spare time Kay enjoys spending time with her family, especially her three children and one granddaughter, and watching her son's basketball games.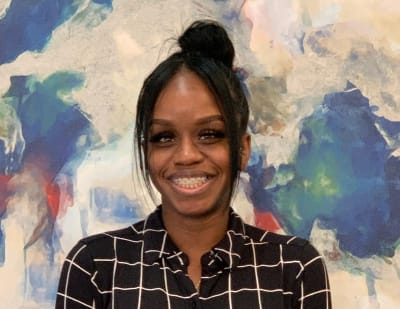 Leasing Consultant
Ashley, a lifelong resident of St. Marys county, joined the HHHunt team in March 2022. She has an extensive background in customer service and looks forward to growing with HHHunt! Ashley has four beautiful kids and dedicates her free time to crafting and anything that has to do with family.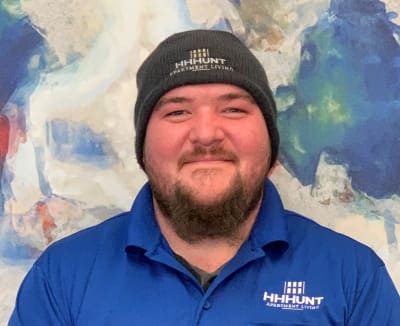 Service Technician
Charles joined our team at Abberly Crest in July 2020. He was born and raised in Maryland, and he and his wife have a daughter. He has worked in the apartment maintenance industry since 2011, and is happy to be a part of the HHHunt family! In his spare time, Charles enjoys fishing, spending time with my family, and doing home improvement projects.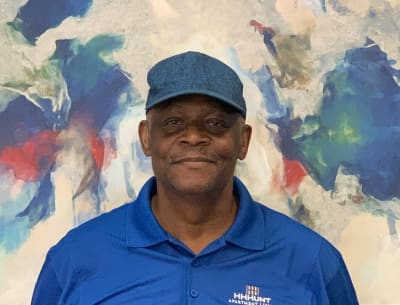 Service Technician
Harrison joined the Abberly Crest Team as a Service Technician in September 2021. He and his family are from Virginia. Utilizing his natural, military and work-related skills and training, Harrison started in the maintenance field in 1981 and works to foster respect with his community, co-workers, and friends. When he is not working, you can find him fishing, bowling, and spending quality time with family and friends. Harrison is also a published author of poetry. He received and Editor's Choice Award for his poem, "The Peace I Embrace" and is a firm believer that you get out of life what you put into it.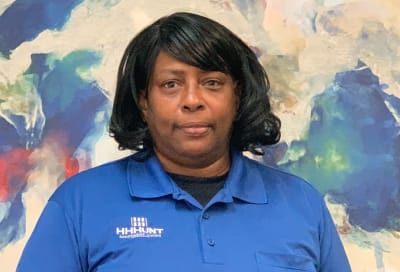 Porter
Yvonne joined HHHunt during the construction of Abberly Crest Phase I, and later became part of the Service Team where she is still providing the Customer Focused service she is known for delivering. She is the proud mother of six children and has eight grandchildren. Yvonne was excited to celebrate her 10 year anniversary with Abberly Crest in 2015.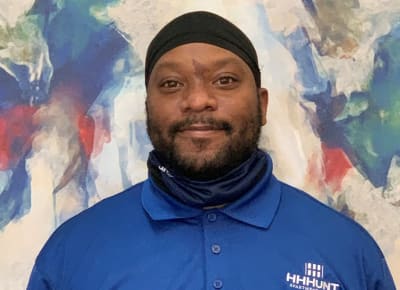 Service Technician
Born in Washington D.C., Michael moved to Maryland when he was a teenager. Most recently, Michael worked for the State of Maryland at the University of Maryland College Park before joining the Abberly Crest Team in September 2018.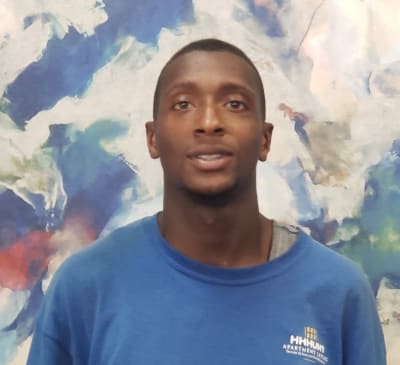 Groundskeeper
Patrick, a native of Lexington Park, MD, joined the team at Abberly Crest in May 2021 as a Groundskeeper. He is passionate about keeping Abberly Crest in tip-top shape and growing with HHHunt. In his spare time Patrick love playing basketball and setting a hook on a big fish.
Custodian
Brandi grew up in St. Marys County in Hollywood, MD. She joined the Abberly Crest Team in May 2022 as a Custodian. Brandi is a twin and has two younger sisters who are twins. She has three daughters, two grandchildren, two huskies, a chihuahua and two cats. Some of Brandi's hobbies include traveling, shopping, exercising and cooking, including trying new recipes and restaurants. In her free time, Brandi enjoys watching scary movies and relaxing with family whenever possible.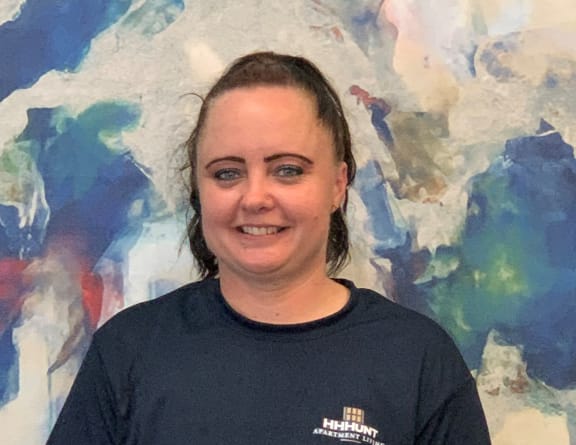 Testimonials
Always timely, always professional
I love living here at Abberly Crest Apartments! From the staff, to my unit and all the amenities, I definitely recommend this community!
Estela and her team were great! Made our transition very easy and able to understand the process. We love our apartment and the community it houses. Thank you so much!!
Transferring homes from different states can be a stressful time but the staff at Abberly Crest, has done an exceptional job at making my move here a virtually stress-free process. I would like to personally thank Ms. Deven and Ms. Kay. They both went above and beyond to help me with this transition to my new home at Abberly Crest, a wonderful and exciting experience. Well done ladies
Excellent Service and they were friendly, courteous, and very professional!
Thank you so much for your speedy service.